How much time do you have? Consider trail surfaces, mode of transportation, trail conditions, and how long you want to admire the trail.
Trail Surfaces:
Our passport describes them as…
Off-Road: varying surfaces: grass, bush, dirt, stones; some sidewalks along paved roads
On-Road: gravel/paved surface (moderate traffic volume/speed); dirt surface (low traffic volume/speed)
Each of the 11 passport sections provides greater detail. See example to the right.

Mode of Transportation:
Being a part of the Trans Canada Trail, we promote non-motorized use of this multi-use trail. The passport sections provide estimated times for walking and cycling the distance of that particular section.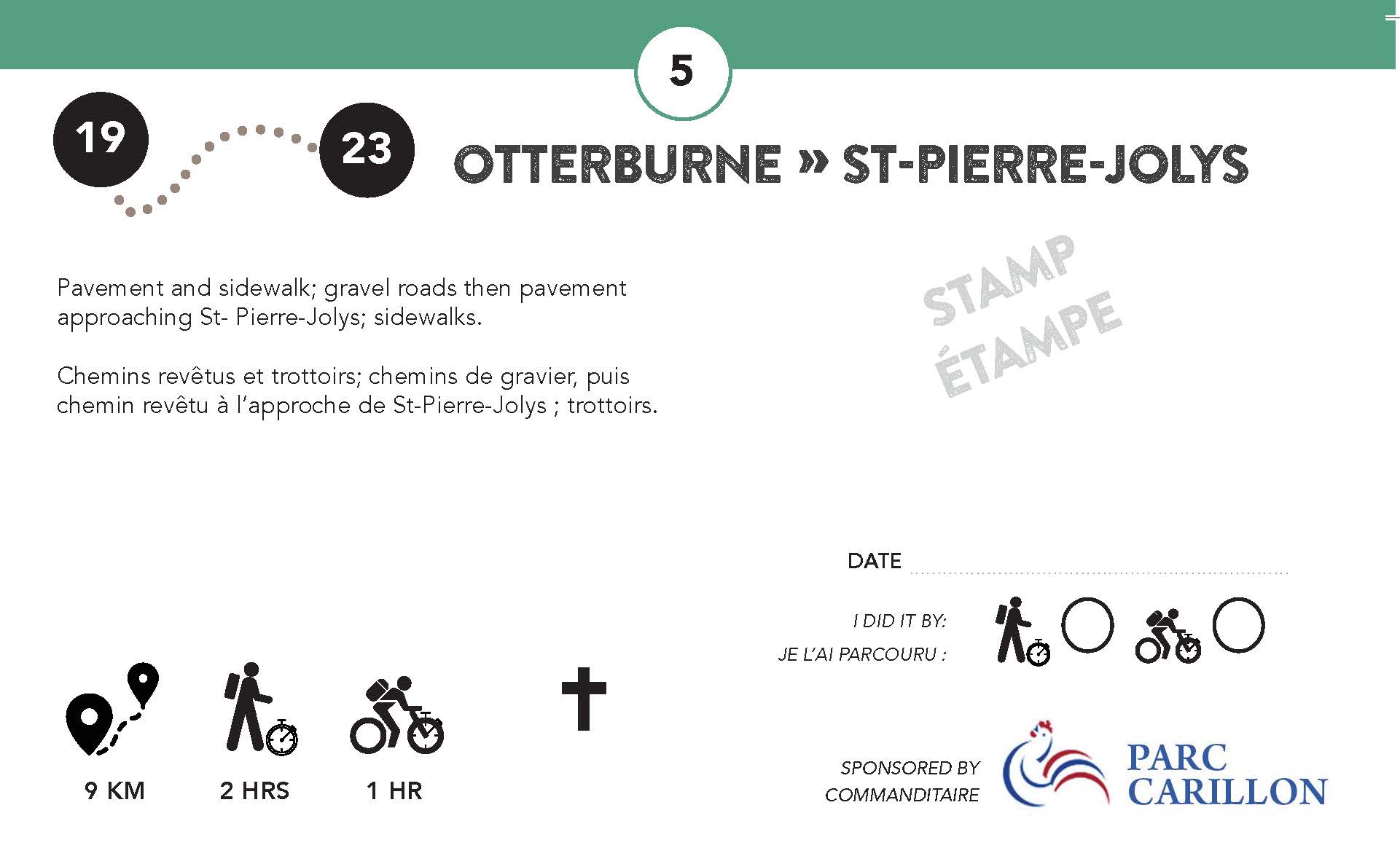 Time:
9 km – 2hrs walking – 1 hr cycling
Surfaces:
Pavement and sidewalk; gravel roads then pavement approaching St- Pierre-Jolys; sidewalks.